What is SEO?
While there are countless benefits of SEO (Search Engine Optimization), let us first explain what exactly SEO is. Search engine optimization, or SEO, is the primary factor in determining how much Google likes your website.
In essence, search engine optimization is the intentional practice of boosting both the quantity and quality of your website's traffic through organic (unpaid) search results. It allows visitors to find your business more easily and increases your chances of turning those visitors into customers.
Think of it like this: without search engine optimization, you compete with the millions of other websites on the internet for the attention of your target audience. It's like asking someone to visit your house for the first time but refusing to give them a map. Effective SEO strategy capitalizes on keywords that your visitors are already searching for to lead them to your website instead of your competitor's sites.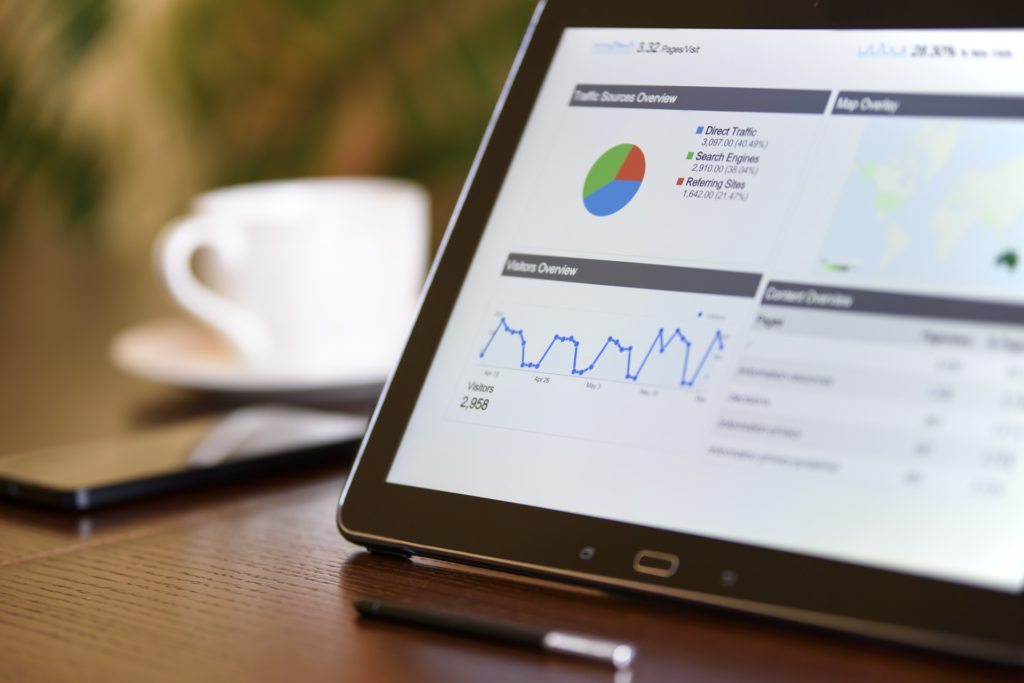 Why Search Engine Optimization Crucial for Small Business Owners
Here are just a few of the benefits of SEO you can expect from investing in an SEO strategy early and iterating on it as your business and the market change.

Benefits of SEO
1. A Better User Experience
Every business should approach operations from the viewpoint of their customer, and websites are no exception. SEO creates a better "map" for your visitors to find your business and access relevant content to help them make a buying decision.
2. Organic Leads from Search Engines
Inbound marketing, including SEO, drives visitors to your biggest, best platform to showcase your products and services–your website. An effective SEO strategy, along with a content-rich, thoughtfully-designed website, is the quickest way to engage with your target customer.
3. Higher Close Rates
Leads that generate from SEO have a 12% higher chance of closing than outbound lead sources. It makes sense–if a prospective buyer is entering search terms that will direct them to your specific product or service, they are already predisposed to choose you as a solution to their problem or need.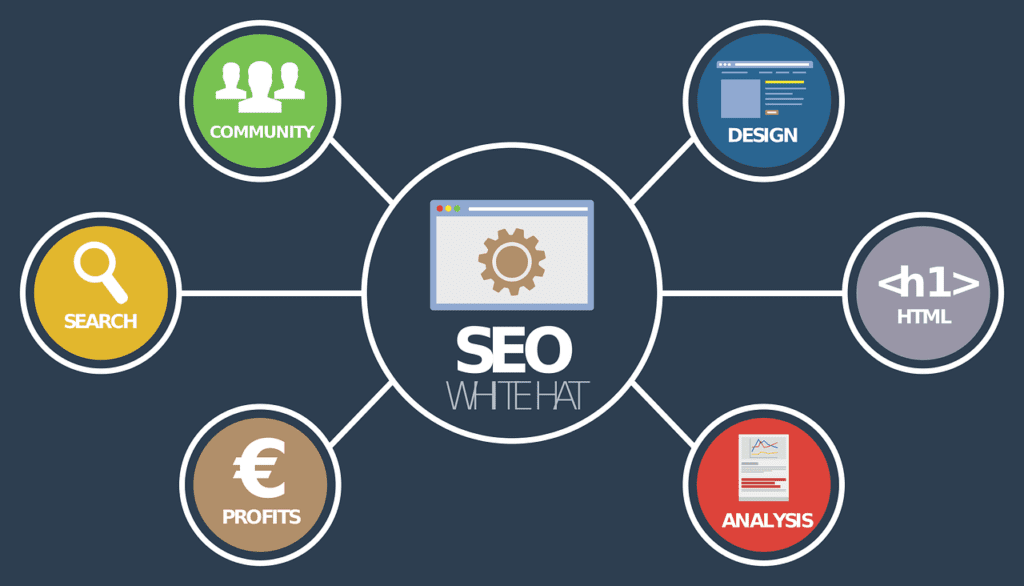 4. Lower Advertising Costs
When you're already using SEO to rank high in organic search results, you can naturally whittle down your budget for pay-per-click, banner ads, and other sources of online advertising. Your target audience can easily find you when they search for keywords and phrases.
By optimizing your website and content for search engines, you can make it easier for potential customers to find you organically. This can help you to avoid spending money on paid advertising, which can be expensive. In addition, SEO can help you to build brand awareness and to establish yourself as an authority in your industry. As a result, SEO can be a highly effective tool for lowering advertising costs and driving traffic to your website.
5. Better Brand Recognition
Think about the last time you searched for a product or service. The listings that ranked highest automatically caught your eye, right? And not only that, they felt more credible than those that didn't make the first page of search results. SEO is a sort of digital popularity contest, and it's one you want to win–especially SEO for small businesses.
SEO and brand awareness go hand-in-hand. More often than not, top-of-the-funnel SEO strategies are what increase brand awareness the most. That's because these types of SEO strategies are designed to reach a wide audience and generate high levels of traffic. However, brand awareness goes beyond just increasing traffic to your website. It's also about ensuring that your target audience remembers your brand and associates it with positive experiences.
There are a number of ways to increase brand awareness through SEO, including creating informative and shareable content, optimizing for Local SEO, and using social media to amplify your message. By taking a holistic approach to SEO and brand awareness, you can ensure that your target audience will remember your brand long after they've visited your website.
Your prospective buyers will be more likely to put their faith in your brand if you rank highly on the first page.
6. SEO Is A Cohesive Digital Marketing Strategy
You've spent hours creating great content and writing engaging blogs. You've polished your website copy and studied your ideal customer profile. SEO is the connecting thread that pulls the rest of your marketing strategy together. It will bring visitors to your site to read your content and engage with your brand. The best marketing materials in the world will be lost if customers simply can't find them online to consume them.
Assuming your website is reasonably well designed, trafficked, and written – optimizing it for search engines will give it a better chance to rank higher in SERPs. All this means is that when people enter relevant keywords into a search engine, your site has a better chance of appearing at or near the top of the list of results.
Given that most people don't look past the first page or two of results, taking the time to invest in search engine optimization can make a big difference in terms of traffic to your site. And since more traffic usually leads to more conversions (sales, leads, etc.), it can also mean more revenue for your business.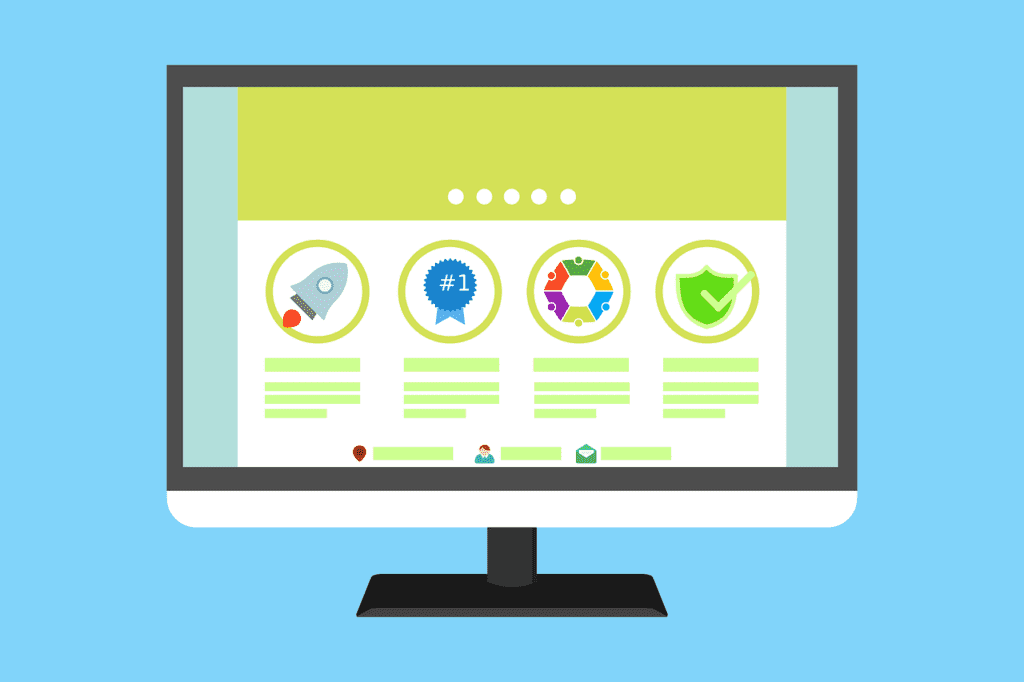 7. SEO Can Be Done on a Budget
Inexpensive, quality SEO services are relatively easy to come by–and they're well worth the investment. In fact, SEO for your business has the potential to be one of the most cost-effective marketing strategies available because it targets customers who are already interested in what you have to offer.
While a successful SEO campaign can require a significant investment, it is possible to get started on a shoestring budget. There are a number of free or low-cost tools available that can help you to identify the right keywords, track your rankings, and analyze your competition.
In addition, there are many ways to increase your visibility without spending a fortune on advertising. For example, you can start by creating high-quality content and promoting it through social media and other channels. You can also submit articles to directories and guest posts to other blogs in your niche. By taking advantage of these free or low-cost strategies, you can begin to see results without breaking the bank.

In summary: gain a competitive edge with SEO

It's clear that SEO is no longer a "nice to have" in today's competitive digital world–it's a necessary strategy for success. Don't make the mistake of some marketers who believe that it's only necessary to have either a high quantity of visitors or just a few high-quality leads. The key to success is found in both. Although there are many benefits of SEO, they must be attained through strategic research and implementation.

With so many consumers choosing to do their own research before they even engage with a business, you want buyers to find your website first and then stick around to hear what you have to say. Take advantage of a well-planned SEO strategy to outpace your competition online. Contact us for a free consultation to learn more about the benefits of SEO today.