The Best Google Analytics Integration for WordPress
Sitekit vs MonsterInsights: Choosing the right plugin to Integrate with Google Analytics can be quite frustrating. Sure, installing a plugin allows you to see the metrics in your dashboard, but the sheer collection of choices can easily wobble your mind.
Google hopes to decrease the anxiety by offering a Site Kit tool directly integrated into your WordPress dashboard.
While third-party tools like MonsterInsights feature a dedicated report section for each metric, the site kit plugin offers insights for AdSense, Search Console, Page Insights, and various ways to easily check your Google Analytics dashboard.
But which plugin can best serve your needs?
Should you install Google Site Kit or trust MonsterInsights for detailed analytics?
In this post, we will share the differences between MonsterInsights and Google Site Kit, including their uses, benefits, and ease of use.

Want to set up Google Adsense In WordPress?: How to add Google AdSense to WordPress

Why Are Analytics Important for your site?
When it comes to a WordPress site, website analytics plays an important role.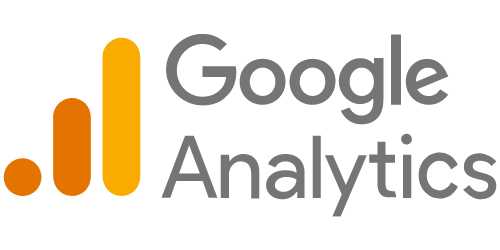 They provide you with information on how your site visitors behave on your website, what pages they visit, where they click the most, who they are by their gender, age, location, etc; how they landed on your page, what search term they used, what is the total conversion, and so on.
With this information in hand, you can create strategies and better serve your audience for faster growth.
Likewise, you can spend a hefty amount of money running ad campaigns or hiring a Digital marketer to strategize your web content. But without any statistics, you're just sitting ducks.
With an analytical solution in place, you can invest wisely in the right direction.

Why use Google Analytics to measure your site performance?
Google Analytics features a wide range of metrics that tracks your site data in real-time. This means you can measure how visitors are behaving on your site at this very moment. It is a web-based application that with your website you can interlink using a tracking code.
This information can be directly added to your WordPress site with the right plugin when you properly set up Google Analytics.
Here are some of the features offered by Google Analytics:
Session Duration – How long someone is available on your site
Page Views – The metric shows the number of visitors on your site per day
Page Per Session – This metric determines if people are exploring your site or not
Bounce Rate – It determines the time spent by individual users. The lower, the better.
Social Overview – What social profiles are best performing on your site
Benchmarking – Reporting system based on different metrics
Adwords Campaigns – Linked to your AdWords account to show Pay-per-click campaigns


Sitekit vs MonsterInsights – Key Differences
Now that we've mentioned why analytics are important for your business, let's cover how Site Kit and MonsterInsight can help you take this to the next level. Since Google Analytics is a web-based platform, it doesn't show analytics information on your WordPress website.
For this, you're required to install a Plugin, which in our case is Site Kit or MonsterInshight. Both of these plugins are designed to offer convenience to the user by showing data directly on your site backend.
One of the main features of MonsterInsight is that you can display custom metrics from Google Analytics. For example, if you only want to see user sessions and pageviews on a given day, you can easily configure the plugin to showcase this data.
Comparing this to Site Kit, you're required to manually select this Audience from the backend. There are a few other key differentiators that MonsterInsight provides to its users.
Read More: Etsy vs Shopify: Which one is the best?

The Powerful Differentiating Features of MonsterInsights
Easy Setup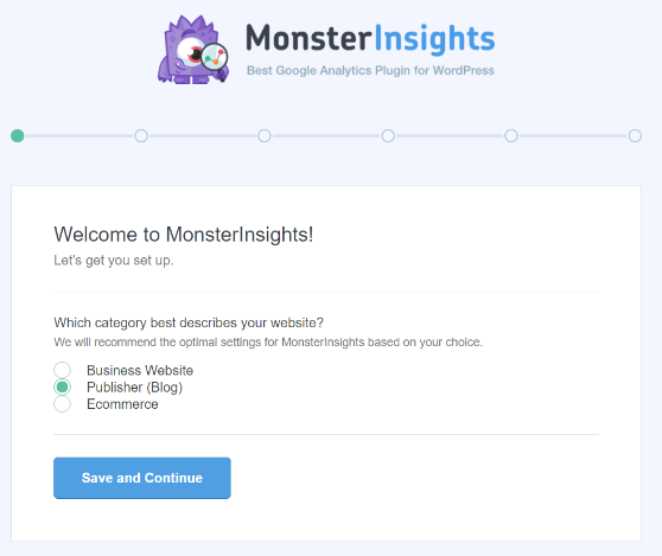 MonsterInsights was long in the game before Site Kit was even launched. It has always remained on top by offering an easy installation and setup process to Google Analytics. All you have to do is simply click on the Integration button, sign in with your Analytics account, authorize the connection and you're all set.
For those of you who want to follow the good old method, just copy and paste the tracking code into the website, and it will automatically fetch all the data.
E-commerce Tracking Integration
Google Analytics also makes it easier for you to track your eCommerce conversions. All you have to do is integrate your Analytics account with Adwords. How MonsterInsights play its role in this is by providing conversion rate tracking on your website dashboard.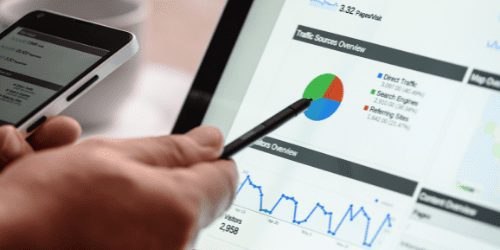 You will get a complete analysis of who bought your product, from where they bought it, and other useful metrics.
Save time on Viewing reports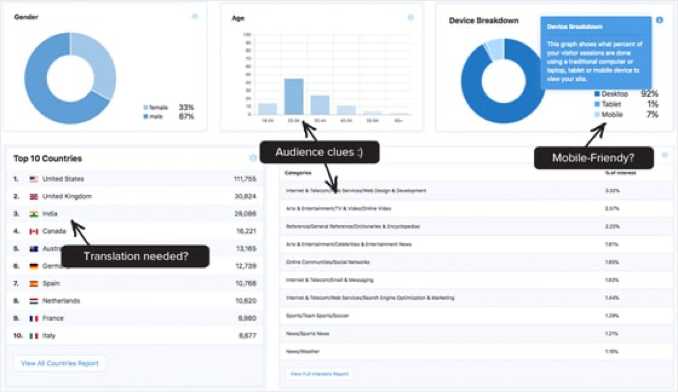 One of the main complexities of using Google Analytics is its high learning curve. Sure, it provides a lot of great options that could really strategize your business growth, but all of these options require extensive skills to understand. Most of the time, you'd have to navigate your way around these options in order to find relevant data.
But with MonsterInsights, you can view reports based on your custom settings right from your site dashboard. And since you're getting reports that are important for your business, you can make quick decisions and optimize your marketing efforts accordingly.
It shows you tips on how to boost sales
Along with collecting sales conversions and email data, MonsterInsights lets you see your website's Average Scroll Depth (ASD). You can use this information to create a successful funnel copy and boost conversions.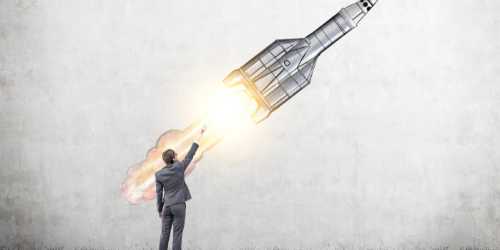 And if you have an eCommerce store, this plugin has a huge library of knowledgebase content that you can check to improve your marketing effort. Since MonsterInsights is the oldest analytics plugin used in the WordPress community, they have the most credible data for sales conversion.
Helps to grow your site traffic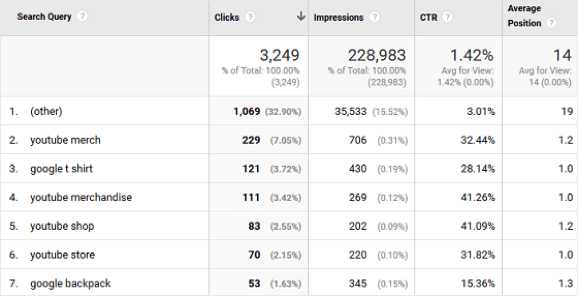 Once you figure out how your visitors use your site, you can create dynamic content to increase your website's organic traffic.
For example, you can check the best-performing pages and interlink them with the least performing. You can also check for keywords on Google and add relevant information to improve your ranking.

The Main Differentiating Features of SiteKit
Launched back in 2019, Site Kit is a WordPress plugin that acts as a mediator between the marketing services of Google and your WordPress site. Using the plugin, you can easily integrate Analytics, AdSense, PageSpeed metrics, Search Console, Google Tag Manager, and other services.
Also Read: Best SEO Plugin for WordPress
Generally, the Site kit plugin is best for publishers who own a website and for developers who manage multiple client projects.
Easy Installation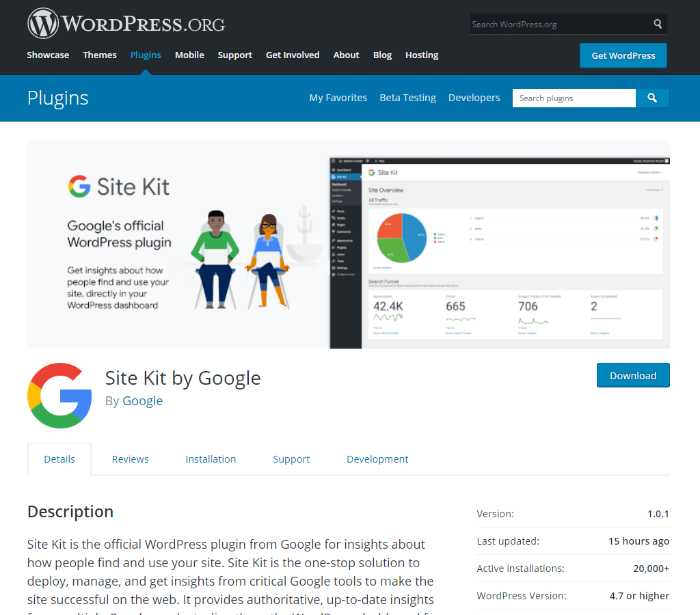 Just like MonsterInsights, the installation process of Site Kit is fairly simple. You can integrate your website by following the automated method or adding the tracking code manually. Google Site Kit also features a one-click install to Search Console, PageSpeed Insights, AdSense, and other Google services.
Basic to Advanced backend metrics
The first-time installation of the Site kit features a very basic dashboard, but once you modify it as per your need, it can showcase some amazing data. Going beyond just simple website statistics, Site Kit is a Google originated tool, so we can expect better options.
And the best part, all of this data is optimized with your A/B testing tool. So, if you're currently engaged with a campaign, you will see the live reports of such a campaign.
Milestone Alerts
While analyzing your data is one thing, the Site Kit offering will include alerts and suggestions when you log in to your WordPress dashboard. If you've set a milestone, you will be provided with all the performance updates. This is a great feature for small to medium businesses that needs an extra hand to improve their site performance.
Dedicated tabs for each service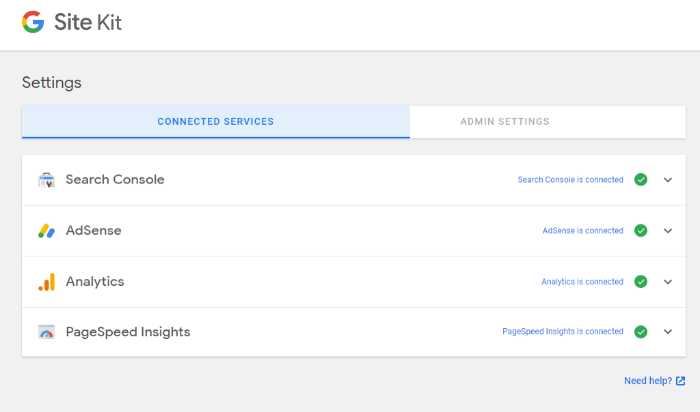 Some of the services connected with your Google account will be automatically displayed under the Google Site Kit menu. You don't have to set these manually; all you have to do is link one account, and it will automatically fetch all the data.
The plugin also allows you to access relevant services from the same window. For example, if you want to see Impressions of the last 7 days, head over to the Search Console tab, and the information will be listed there.
Easy to understand minimalistic dashboard
When it comes to Google dashboard design, they have a history of keeping things minimalistic and fun. The same goes for the Google Site Kit admin panel, as it shows you a high-level sampling of all the data connected to your Google account.
For example, in the dashboard section, you will see:
Search funnel data of particular milestone
Overall traffic, along with source and referrals
The most popular keywords and content
One thing worth mentioning here is that Site Kit only shows the highlight of the information. To check detailed analytics, the tool will redirect you to relevant services.

Site Kit vs MonsterInsights: GDPR Compliance
Both of these tools are affected by GDPR compliance. This means, that if you're operating in Europe, then you have to consent from the user to track their information across the web. This includes their IPs, demographics, user ID, cookies, and other data.
If a user declines such a request, then it will affect your site tracking. You'll have to manually set up GDPR compliance and disable tracking, hide IP addresses and other information.

Site Kit vs MonsterInsights: Who ranks higher in speed?
Speed is another important factor that should be checked when installing a new WordPress plugin. Since Site kit is a Google-owned plugin, it integrates the PageSpeed Insight tool that shows your website performance on desktop and mobile.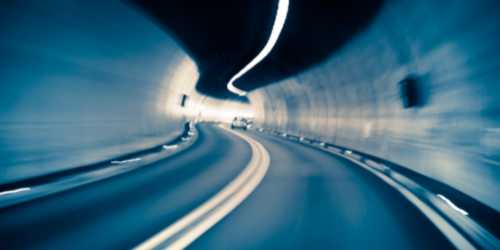 MonsterInsights, on the other side, doesn't have any speed-related features.

Site Kit vs MonsterInsights: Comparison Chart
| | | |
| --- | --- | --- |
| Features | Site Kit | MonsterInsights |
| Platform Supported | SaaS | SaaS |
| Manufacturer | Google | MonsterInsights |
| Support | Online | Online |
| Pricing | Free | Lite or $99.50/year |
| Training | Documentation, Live Session | Documentation, Live Sessions, Webinars |
| Categories | Web Analytics | Web Analytics |
| User Interface | Basic | Campaign Management, Goal tracking, Form Analytics, Conversion tracking, Pageview Tracking, and more |
| Integrations | Google Analytics, WordPress, Google Ads, Google Tag Manager, and Google Optimize. | Google Analytics, WordPress, Complianz, Easy Digital Download, MemberPress, WooCommerce, and WorldMart. |
Site Kit vs MonsterInsights: Final Verdict
Choosing the best WordPress plugin is not simple, especially if there are multiple options. The same is the case with Google Site Kit and MonsterInsights. Before Site KIt was launched, MonsterInsights provided valuable data to consumers by integrating with Google Analytics.
But since Site Kit is Google's product, developers preferred it over a third-party app. But it doesn't mean that MonsterInsight has just ended its terms. They have recently added many great features, including valuable statistics and data conversion metrics to help you scale your business to the next level.
That said, Google Site Kit offers a great alternative to MonsterInsights for users looking to save money and still implement seamless tracking with Google analytics.

Sitekit vs MonsterInsights FAQs
Is MonsterInsights free?
MonsterInsights is a paid WordPress plugin with a starting premium price of $99.50/year. The service features a separate platform for users, ranging from free to professional accounts with advanced extensions for marketing and web development agencies.
How do I download Google Site Kit?
Site Kit is a free WordPress plugin that you can download from Google Marketing services or from the WordPress plugin marketplace. Once you download and install the free plugin on your WordPress website, next you have to do is link it with your Google Analytics account to enter your tracking code.
Is MonsterInsights the same as Google Analytics?
Google Analytics is a web-based analytics service offered by Google to help you understand your website performance, Whereas MonsterInsights is a powerful WordPress plugin that integrates with Google Analytics to show you analytics data directly on your WordPress dashboard.
Does MonsterInsights or Google Site Kit slow down your site?
Installing a third-party app means that you'll have to load scripts on the page, ultimately affecting your site speed. However, that is not the case with Site Kit and MonsterInsights, as both apps are built with speed in mind. These plugins are lightweight and only requires fewer line of code to function.