What are Domain Names?
You can think of domain names as the digital address of a website. For example, google.com is the domain name for Google's website, and amazon.com is the domain name for Amazon's website.
These internet domains point to the IP addresses of each website, but domain names are much easier for humans to work with. Believe it or not, anyone can buy a domain, domain registration is extremely simple, and you can buy a domain name as early as today.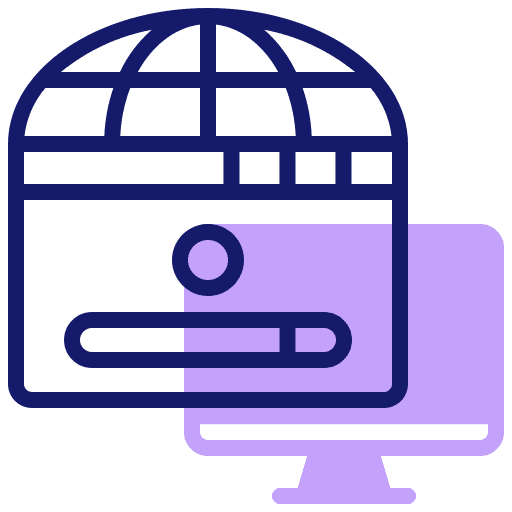 This article will show you the steps you need to take to learn how to buy a domain name in 2022.
How Much Will My Domain Registration Cost?
The price of domain names can vary widely and depend on the top-level domain and registration service you choose.
For example, .com domain names can be purchased for about 10 USD per year, while country-code top-level domain names like .de (Germany) or .co.uk (United Kingdom) cost significantly more.
Pro-Tip: Save money on domains by finding web hosting services with totally free domain names that do not charge a registration fee.

Step-by-Step Guide: How to Register a Domain Name
Domain Name Search
First off, you must decide what you want to name your website. This is arguably the most important step, as once you register a domain name, you can't change it again! If you already have a particular domain name, make sure that the .com (or other top-level domains like .org or .biz) are available; if not, think of an alternative.
Use the NameSilo search bar to check domain availability.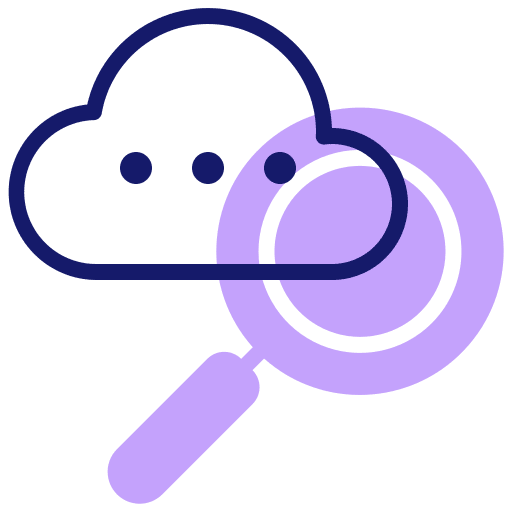 How to Choose a Domain Name
If you are having a hard time thinking of good domain names for your new online business, try using a domain name generator such as Nameboy or the WP Beginner Business Name Generator.
You might also want to search for available acronyms for the domain names you are considering. For example, if your domain name is johns-shopping-site.com, you might also search for "johnsshopping" or "johnshop". You can search different top-level domains on websites like domize.com.
Make sure to choose a memorable domain name that will be easy for visitors to type in their web address bar. A great domain name should be easy to spell and preferably shorter in length.
Domain Name Registration
Once you have narrowed down your list of domain names to the perfect domain, it's time to make your domain purchase. The easiest way is to go through your web hosting provider when you are purchasing hosting for your website.
This way, the transaction will be completed in one step. You can also purchase domains with a reliable domain registrar. We have also included a registration coupon for you at NameSilo.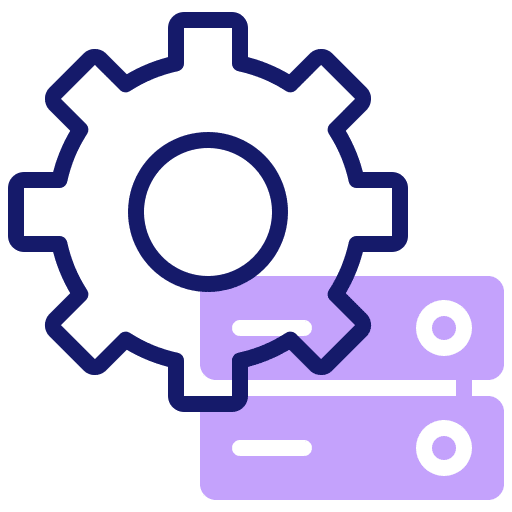 You will also need to complete your domain registration. The domain registration process is another simple step, it will take place from the domain control panel in your hosting account of your domain name registrar.
You just enter your contact information in the boxes on your web hosting provider's 'Domain Manager' page or any third-party domain registrar website. If you are hosting through a third-party website, you will be given the option to register a domain name automatically.
One important thing to note in this step is the domain registration period. If you are planning to use your website for future business ideas, it would be smart to consider registering for a longer registration period, such as 2-3 years.
Keep in mind that the name should align with your business name as much as possible.

How to Register a Domain Name for Free with Bluehost
This is the finest option for you if you want to register a domain name to establish a blog or make a website.
---
A domain name typically costs $14.99 per year, and web hosting plans range from $7.99 to $11.65 per month. If you're just starting, this can add up to a significant sum.
Fortunately, Bluehost has offered our users a free domain name, SSL Certificate, and 60% discount on web hosts.
You will even have the option to set up a professional email address if you so wish.
Step One:
Visit the Bluehost website and click on the "Get Started" button.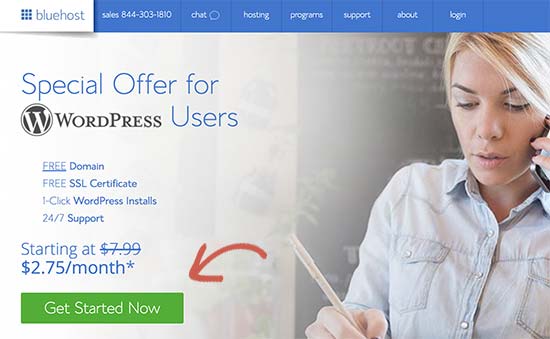 Step Two:
Select a plan from the pricing page presented.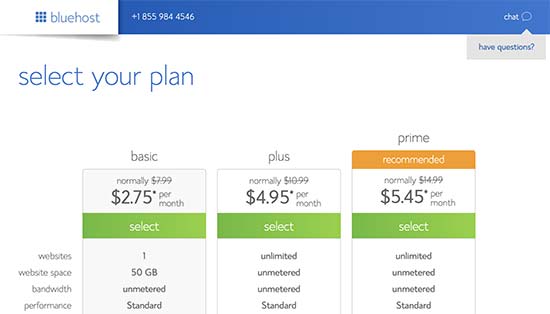 Choose the 'Select' button to continue once you have found a plan that suits your needs.
After you select your desired plan, you will;l be asked to type in your domain name. Enter your preferred domain name in the "New Domain" box to get your free domain.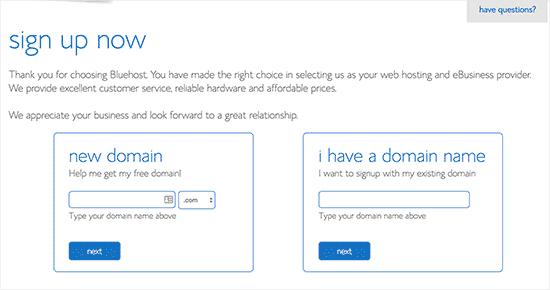 If you have chosen a domain that is currently available, the form will guide you to the next page where you will enter your account information, such as your name, your address, your email, etc.
Once you have entered all of the required information, you may proceed to the payment page. Once payment is complete, Bluehost will register your domain name, set up your hosting account, and grant you access to your new control panel.

How to Register a Domain Name with NameSilo.com
NameSilo is a well-known domain registrar that offers affordable domain name registration and hosting. When setting up a new domain, it is important to use a reputable domain name registrar you trust.
Step One:
Navigate to the NameSilo Domain Search Page and input your domain name.
If the domain you want is available, you will receive a message like the one below. If you're still having trouble, search for another name. Simply check the boxes beside each extension you wish to buy. Then choose "Register checked domains"

Step Two:
The following page will allow you to choose any add-ons you would like to include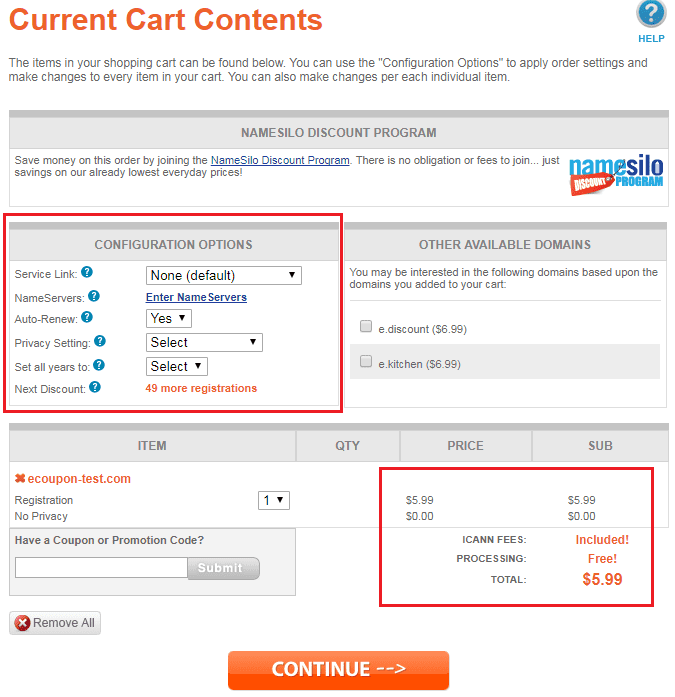 Step Three:
If you have a NameSilo coupon (use code LYONS for $1 off), you can use it here. Simply type it in the Have a coupon or promotion code box and click submit.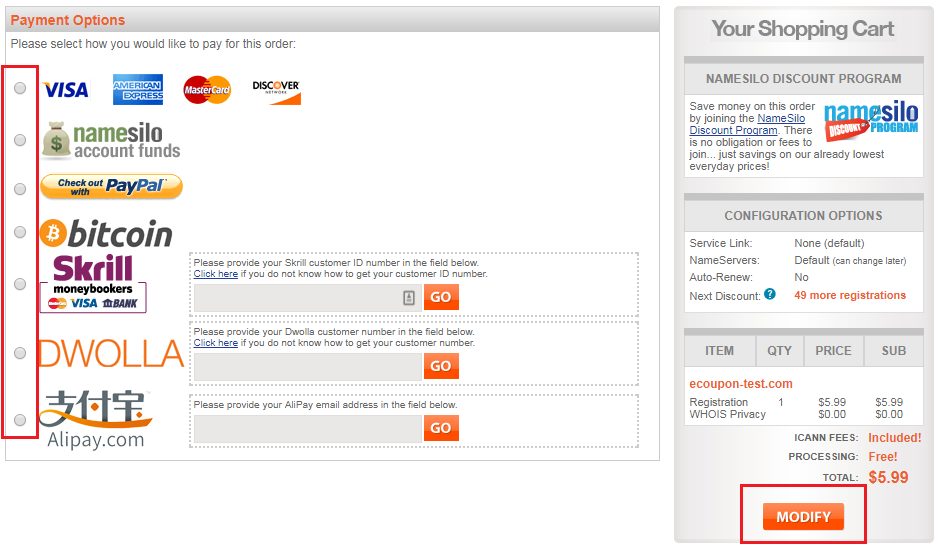 Step Five:
The last step will now appear, which includes your final purchase overview and confirmation. You may press the modify button to go back and make any necessary changes.
Step Six:
The final step is domain name verification. Domain name providers will send out an email to verify that you own your chosen domain. This step is crucial as it confirms that the website owner's contact information matches what is on file with the provider. This step confirms domain name ownership and protects against unauthorized transfers of domains. Make sure you enter a valid email address when purchasing your domain name, as you will need to check it in order to complete the verification process.
Note: You may not be able to use your custom domain name for several hours or even a couple of days once you buy it.
Your new internet domain must be propagated, which means the name registries that control your website's DNS information should be updated.

12 Best Tips Before Buying a Domain Name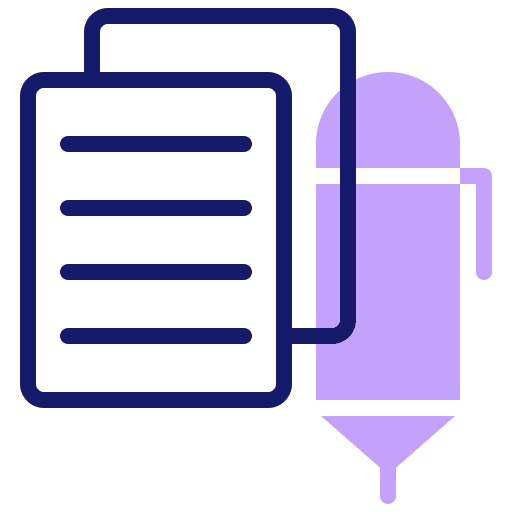 Here are 12 tips for reviewing before deciding on a domain name:
1. The domain name you choose should be easy to spell, memorable, and relevant to your business.
2. Avoid hyphens (-) in the middle of a domain name unless they add meaning or make it easier to read. For example, 'bookmarks' would not do well if shortened to 'bkmarks', but 'bowlingtips' is perfect because it's easy to read and clearly related to the content of the website.
3. If you need a domain name with more than three or four words, consider using a 'dot com' suffix to find your site in search engines. For example, if you wanted to create a website dedicated to holiday accommodation in Australia, you could name it 'findahotel.com.au'.
4. If you're buying your own domain name for the first time, choose a shorter option with no special characters. This will help it rank higher on search engines without being too complicated for readers or users to remember.
5. Pick a domain name that is either completely unique or memorable, so your visitors will recognize your brand instantly.
6. Keep the number of words in your domain name as low as possible – three or four is perfect but two if possible. Using more words will make it difficult for people to remember.
7. Make sure you can secure a URL with a domain name that is easy to type and spell if you plan on marketing the website later. If it's too complicated, people will make mistakes or try to find an alternative.
8. Check whether your desired domain name is available by typing it into a domain name checker tool. If it's not, continue brainstorming for similar options or expand your target keywords. Keep in mind, domain availability can be scarce depending on the niche you are targeting.
9. Try to describe the purpose and content of the website in as few words as possible so that people understand what they're clicking on – using 'and' is acceptable if there are too many words. For example, 'ductsandsprayers.com' is better than 'www.ductsandsprayersinc.com/duct-and-sprayer'.
10. If you're looking to create a blog or free website with no products or services to sell, use the word – for example, 'thebestwebsiteever.com'.
11. If you're dealing with a company name that ends in '.co', .brand or .company, use these instead of your actual domain name to protect against cyber-squatting and to help secure the future of your brand online. For example, 'newbalance.co' is better than 'newbalance.com'.
12. If you're looking for a domain name that's completely unique, check the availability of .gq and .tk options to see if they can be transformed into something more desirable. These are often available at low prices – but remember, there are no special characters allowed with .gq and '.tk' at the end is essential.
When you've made your final decision, consider registering it for a period of one or two years to avoid future renewals and ensure that you're able to lock down the name permanently.
Existing Domain Name Additional Information
So, you have acquired your desired domain name..what else is there to know?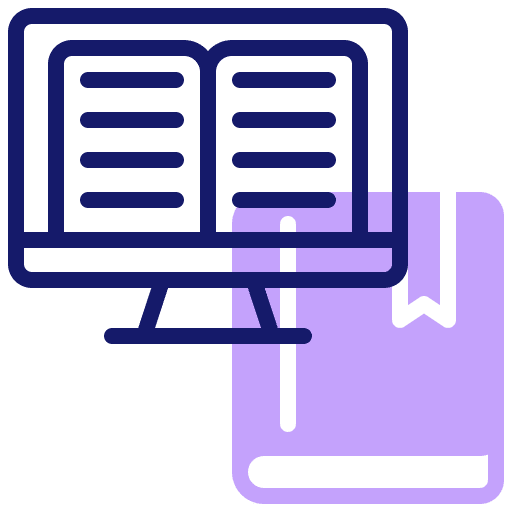 Domain Name Renewal
Most domain name providers will automatically 'renew' your domain name when it becomes due for renewal, allowing you to keep the same registration details and website address.
However, there is a grace period of 10 days if your invoice fails to process or you forgot to pay on time – once this has passed, your domain will enter a redemption period and you may lose it.
Expiration, Renewal & Redemption of Domain Names
If you don't renew your domain name when it expires, someone else can register it by paying a higher price. This is why many people choose to protect their domains with an automated service like Amazon Web Services Route53.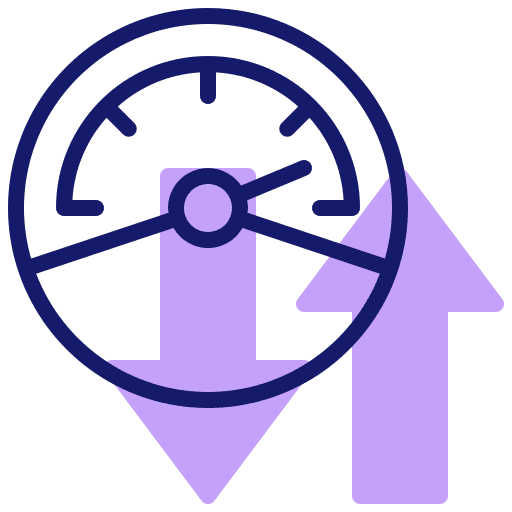 A service like this allows you to register your domains for longer periods of time, often at discounts. This means that if something happens (you forget to renew) you will still have the opportunity to get it back.
Domain Name Renewal Frequency
There is no set renewal frequency, but generally, renewing your domain name more than once every year is not recommended. If you do not use your website at all, it is advisable to cancel the domain name registration and prevent future charges.
Domain Name Redemption Periods
There are a number of pre-expiration redemption periods that allow you to reclaim a deleted or expired domain before another user can register it – this is called the "redemption grace period". For some TLDs, this can last for up to 30 days.
Domain Name Locking
Locking your domain prevents unauthorized transfers of registration and prohibits changes to contact information. This is particularly important because cyber criminals often attempt to gain access to websites by transferring their ownership to another party.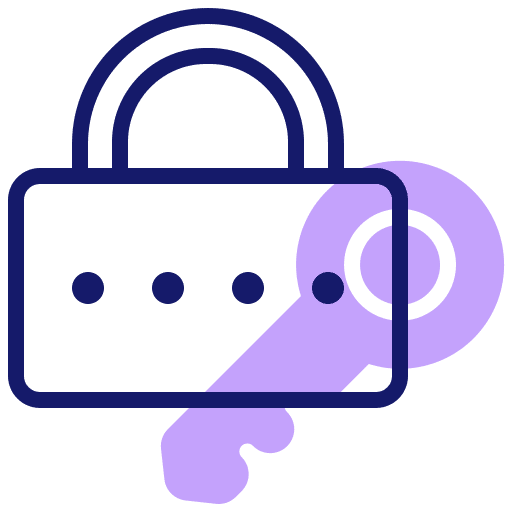 While this makes it harder for cybercriminals to steal a domain name, it may also make it more difficult for you to transfer your domain if you wish to do so. Check your domain panel at your domain registrar to enable this.
Many domain registrars offer this service free of charge.
Domain Name Caching
Setting a cache time means that the information from the registry requested by your Domain Name Provider's system is stored in local memory on their end.
This can speed up your website since your web hosting provider won't need to check the registry whenever you access certain data types.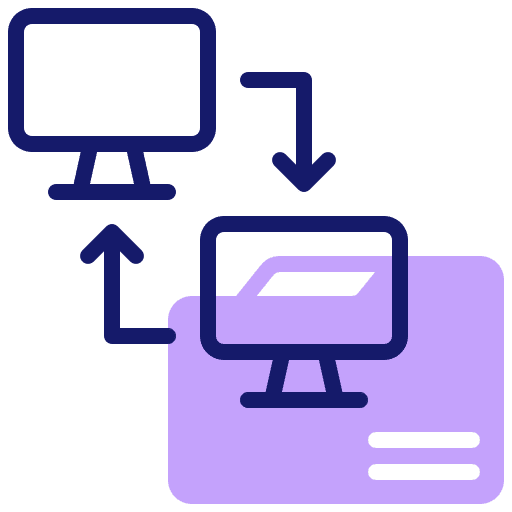 The downside is that some providers might not update their cache as often as they should. This may lead to certain information being out-of-date or inaccurate.
Domain Name Accessibility
It is important to ensure you have full control over your domain name. This is why purchasing your domain from a provider that lets you manage multiple domains is a good idea.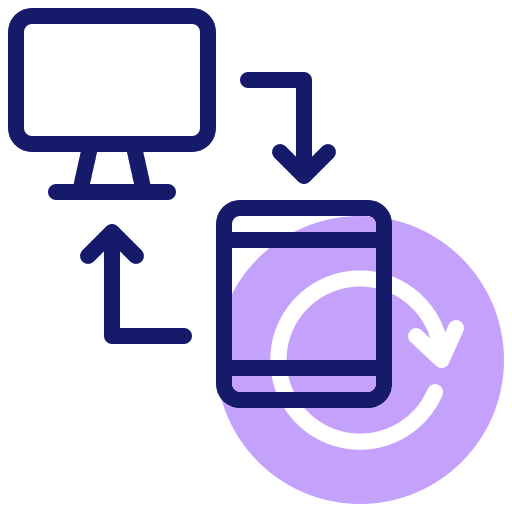 You can do this through their website or with a third-party provider.
Domain Name Transfers
To transfer a domain to another web host, you must first ensure that it is unlocked and set to "Auto-Renew". You will then need to change your Domain Name Provider's nameservers (DNS), which indicate where your website is housed, to those of your new
Domain Ownership Transfers
If you want to transfer ownership of a domain name to another person, you can change the contacts through your web host provider.
If you bought your domain name through a third-party website, you would need to contact them and request access to their 'Domain Manager' page.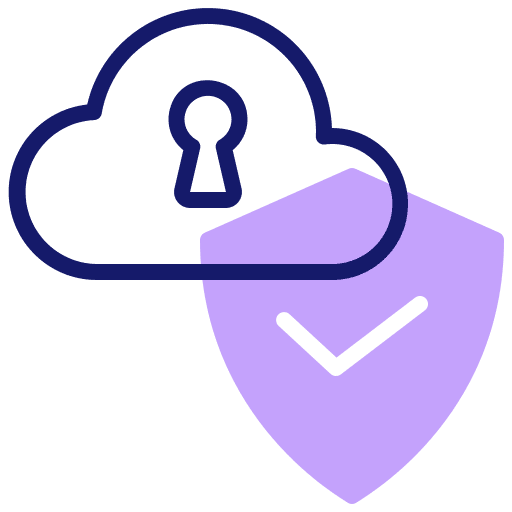 There are several set processes for transferring domains from one DNS server to another:
Administrative Transfer – This is where the domain ownership is moved from one person to another. This process requires a brief period of delegation in which both parties have access to manage the domain name.
Technical Transfer – A technical transfer occurs when information about the DNS servers that house your website is changed. If you bought your domain via a third-party provider, this will be a requirement before you can transfer it to another provider.
Renewal Transfer – A renewal transfer occurs when the domain is transferred from one registrar to another during the registration period or between registrars after a redemption period.
In order to transfer your domain name, you need to contact your current DNS provider and request a transfer. If your domain is within the first 60 days of being registered, you cannot change DNS providers.
Domain Ownership Translations
Domain Name Translations allow users to have their website's URL displayed in their desired language. In order to use this service, you must contact your DNS provider and add a special translation service record to your domain name – specific instructions vary depending on the provider.
Domain Extensions
Domain extensions are essentially suffixes that you can add to your domain name. Popular extensions include .com, .org, .net and .co.uk, but other options are available too.
Most domain providers offer these extensions at no extra cost – although some charge for alternative domains like .tv or .cc.
In the past, new domain name extensions used to be very expensive. In fact, some of them still are – for example, .tv domains from Tuvaludomains.com cost around $100 a year.
Which Extensions are Best for Search Engine Rankings?
The .com domain extension is the most popular and commonly used. However, your choice of domain extensions might not really affect how well it ranks on search engines.
Google has even said that putting a .com at the end of your web address (i.e., www.example.com vs www.examp.le) won't make any impact on rankings. Finding the right domain extension should be centered around the type of content the website is planning to produce or who it will represent.
Domain Name Extension Translations
Domain name extensions are a form of domain translation that allows you to have text in your language displayed on the TLD.
For example, a Spanish website using 'com.es' will display its domain extension as "com.es". Domain name extensions are complimentary. However, it does not affect the actual registration of your domain.
Domain Name Forwarding
With Domain Name Forwarding, certain domains will automatically redirect to another desired domain.
A domain forwarding service points a traffic-heavy website to another URL. This is a great strategy if you want to build search engine ranking but find that your current platform can't handle the traffic it's getting.
This is also useful for companies that want their customer service number to automatically forward calls to their sales department or for websites that contain content in more than one language.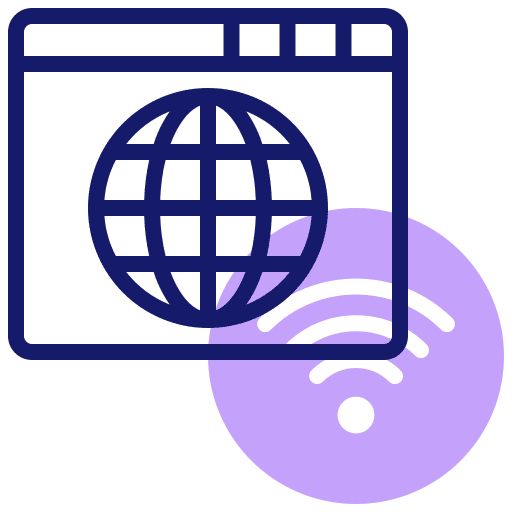 You can set up your DNS provider's nameserver settings so that the redirection follows a set URL pattern: for example, 'homepage.com' could be redirected to 'www.homepage.com'.
Domain Name ID Protection
Some domain name providers offer Identity Protection services that allow you to ensure nobody can steal your identity by purchasing a similar domain name and pointing it towards their own website.
This is useful for people with trademarks or who are worried about cyber-squatting.

FAQ
What is a Domain Name System?
A domain name system (DNS) is a hierarchical decentralized naming system for computers, services, or any resource connected to the Internet or a private network.
It associates various information with domain names assigned to each of those entities. Most importantly, it translates human-friendly domain names into the numerical addresses that computers use to communicate with each other.
What Is a Premium Domain?
Premium domains are considered to be the highest quality, most desirable domains. They usually have a high keyword density and brand name recognition and therefore increase brand equity.
Typically, your registration service will have a few of these domains available, but for a hefty cost.
Can I Buy Multiple Domain Names?
Yes, you can buy multiple domain names. In fact, many businesses purchase multiple domains as part of their branding strategy. For example, a business might buy both the .com and .net versions of their name. Or, they might purchase variations of their name to protect their brand (mycompany.com, my-company.com, mycompany.net).
How Long Does It Take for a Domain Name to Become Active?
After you register a domain name, it can take up to 72 hours for the DNS changes to propagate across the internet. This means that it may take a few days for people to be able to find your website using the new domain name. However, once the DNS changes have propagated, your site should be accessible using the new domain indefinitely.
What Happens if I Don't Renew My Domain Name?
If you don't renew your domain name before it expires, you'll lose ownership of the domain. Anyone will then be able to register it, including your competitors. Additionally, your website will no longer be accessible using that domain name. As such, it's important to set up automatic renewal for your domains so that you don't accidentally let them expire.
How Do I Know if My Desired Domain Name Is Available?
You can check the availability of a domain name by doing a WHOIS lookup. This will tell you whether or not the domain is currently registered and, if so when it is due to expire.
What is a Top-Level Domain (TLD)?
A TLD is at the highest level of the domain name. For example, .com and .gov are examples of top-level domains. Generally, there can only be one top-level domain per site. There are many different types of TLDs that consumers use each day: com, net, .edu, etc.
What is a Second-Level Domain (SLD)?
A Second Level Domain (SLD) is the part of a domain name that comes after the main domain. For example, in the domain name 'www.example.com', 'example.com' is the SLD.
What is WHOIS Protection?
WHOIS Protection is an important privacy protection service that guards your personal information against being revealed to the public. When you register a domain name, your contact information is included in a publicly-accessible database.
With WHOIS Protection, however, your personal information will be hidden and protected from the public. This is an important service for privacy protection, especially if you don't want your personal contact information to be revealed or if you're worried about cyber-squatting.
In Conclusion
Things can quickly become overwhelming in the vast world of domain names, domain registrars, domain extension and translation, web hosting services, and finding the right web hosting plan.
We hope we have helped you learn how to register a domain name and find a reliable hosting company and domain registrar for all your online business needs.
P.S. – Register Your Domain For Free or contact us for help getting started with your online journey.