The Lyons Web Solutions Dashboard makes it easy to monitor, optimize, and update unlimited sites from one location. Get up to speed with instant site status overviews, and label and organize your sites with The Dashboard's intuitive filtering tools.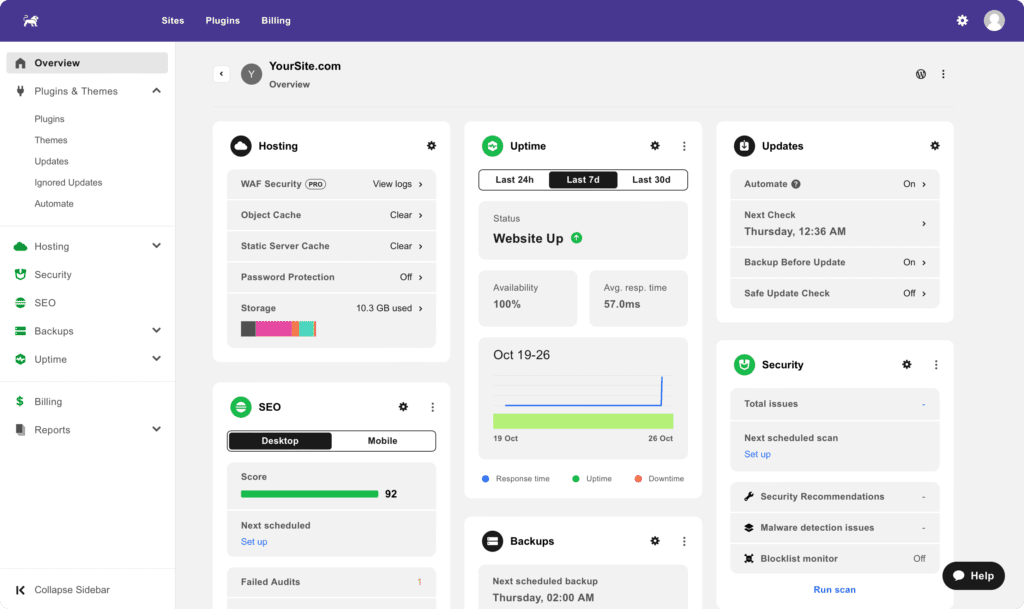 In order to get started with the Lyons Web Solutions Dashboard, simply follow the following steps:
Navigate to the Login Page #
Navigate to the Lyons Web Solutions Dashboard – https://lyonswebsolutions.com/dashboard/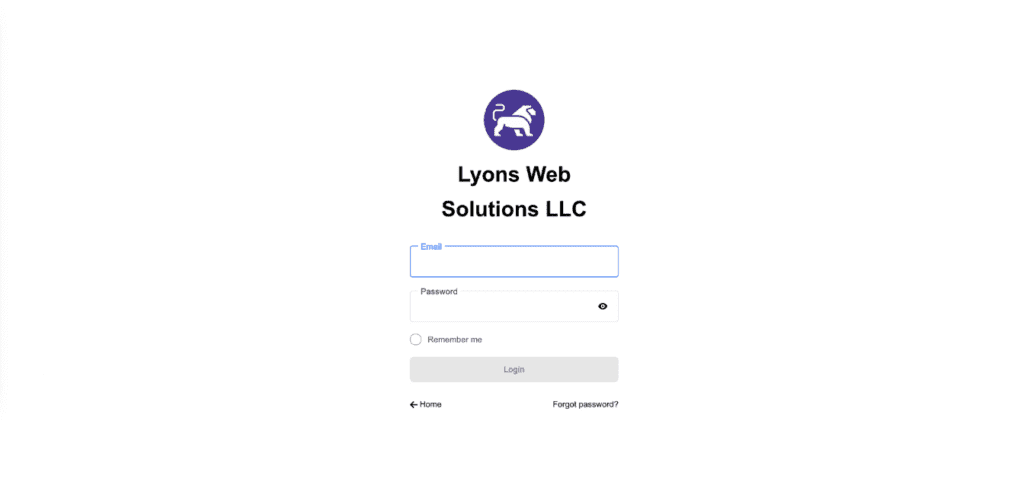 Enter Email & Password #
Enter the email you provided upon registration and the password you set upon accepting your invitation. (If you have not received an invitation from us and are expecting one, please contact us)
If you have forgotten your password, click the "Forgot password?" option to make a new one.
Log In #
Once you have entered your account credentials simply click the "Login" button to view your personal Account/Site Management Dashboard.
From the Dashboard, you will have the ability to view and manage billing, account preferences, site management functions, and more.